Tired of Reading? Please listen to the blog
Blog Summary
MBA helps enhance your analytical and managerial skillsets, develop and implement strategic decisions and specialize in technology management, strategic management, entrepreneurship, finance, economics and general business. An MPA focuses on helping government agencies and implementing programs for improving society. You get to know the functions of government and associated bodies in real-time and ways to improvise them. It offers specialization in managing local governments, non-profits, health, public finance and leadership in arts. An MPA opens you to opportunities in the public sector, deal with public affairs, public management, governance, and non-profit management. It's a flexible program with interactive learning, exceptional guidance and access to up-to-date online resources.
---
---
An MBA degree typically emphasizes on developing business administration and management skills. Generally, this degree proves beneficial to set up a career in the modern business and the private sector. MBA programs normally cover the aspects of marketing, finance, management, and other associated areas.
Usual MBA programs comprise the subsequent coursework:
Role of a manager in a corporation
Fundamentals of business
Identify and implement business prospects
Handling overall operations of the firm
Implementing leadership skills in business environments
Fundamentals of accounting and finance
A master of public administration degree imparts the required knowledge and skills. With these skills, one can transform institutions and address unrelenting social issues. To attain this, a master of public administration course can be useful. It instills a profound knowledge of the public sector, non-profit management, and administration.
Usual Master of public administration programs highlight the following:
Way of public interactions with government bodies
Policy evaluation
Fiscal management
Organizational behavior
Administrative research and analysis
Importance of Master of Public Administration for a Career in Public Administration
An Master of Public Administration degree may be the right choice to have a dedicated career in public or community service. The curriculum of master's in public administration is explicitly designed to maximize knowledge of the political system. It also inculcates public service values and endorses severe decision-making abilities.
Three common types of master's in public administration courses are available that is designed for different careers:
Political Science: This course emphasizes the political system, government organizations, national and international affairs. This program is best suited for graduates wishing to land a career in politics or international relations.
Policy Analysis: This program leans more towards the academic and research areas. This degree teaches students cost-benefit analysis to assess various public policies. It is best for graduates who wish to be policy analysts or academics.
Management and Leadership: This program helps prepare students to lead and handle non-profit organizations and public institutions at all stages. This degree is apt for professionals seeking to progress their profession to a management level inside the public or non-profit making sector.
Difference Between MPA and MBA
The significant difference between the two degrees is that a master's in public administration are usually used to get government jobs. However, the MBA in public administration is commonly applied to corporate jobs. An Master of Public Administrationprogram sheds light more on governmental guiding principles, ethics, and rules. An MBA program concentrates more on finance, marketing, human resources, and organizational leadership.
The main distinguishing features of both the master's programs are tabulated below:
MBA
MPA
MBA graduates gain managerial and analytical skills.
MPA programs focus on helping the government agencies and government-run programs.
Most MBA programs provide optional specializations.
MPA programs also offer specializations, enabling students to customize their education according to their interests and goals.
The MBA program requires the completion of an undergraduate degree.
Many MPA programs either call for one or more years of work experience or completing a semester-long internship all through the program.
Students can analyze how business managers develop and implement strategic decisions.
Students get to know how the government and associated bodies function in real-time and find out the ways to improvise them.
Internships are offered during the final year which can kick start their career.
Internships are also offered and are an excellent way to network with potential employers and develop their resumes.
MBA programs are available online and let the students specialize in a business subfield.
1. Technology Management
2. Strategic Management
3. Entrepreneurship
4. Finance
5. Economics
6. General business
Like MBA programs, many online masters of public administration programs are available that offer specializations. The following list gives a few options:
1. Managing Local Governments
2. Managing Non-Profits
3. Health
4. Public Finance
5. Leadership in the Arts
Reasons to Select an MPA over MBA
The master of public administration is essential for a career in either the non-profitmaking or public sector than in the private sector.
An MPA degree is best suited for dealing with public affairs and selecting from specializations in public management, governance, and non-profit management
Candidates with a sharper focus on public administration are most sought out profiles as they can develop a business and also build stronger relationships in the communities.
Working in the non-profit or government sector tends to be immeasurable. MPA degree benefits those who are interested in non-measurable
An MBA degree is all about studying the market, whereas an MPA is about learning market failures.
MBAs are recruited to increase profit, whereas an MPA is recruited to help lead the organization and to create a better world.
Career Prospects with a Master's Degree in Public Administration
The career opportunities are abundant for professionals who have completed from universities that offer public administration programs. It is applicable for graduates who have undertaken an online master of public administration programs as well. They can find careers as:
County or City Managers
Legislators or Legislative Staff Members
Non-Governmental Organization Directors
Public Analysts
Tax Examiner
Budget Analyst
Public Administration Consultant
Mayor
International Aid
Fund Raising Manager
Moreover, MPA graduates every so often functions as managers in non-profit organizations. It includes activist groups and charitable organizations. Furthermore, those in public safety services, police, military, and fire pursue a master of public administration for career progress.
Ellen Johnson Sirleaf is a notable person who holds a master of public administration degree. President of Liberia, Sirleaf is the first and the only female to head the state in Africa. Sirleaf undertook Economics and Public Policy at the John F. Kennedy School of Government from 1969. Then, she graduated with an Master of Public Administration degree. In 2006, she was elected as the first female Head of State in Africa. In 2011, she even received the Nobel Peace Prize for her efforts for women's rights.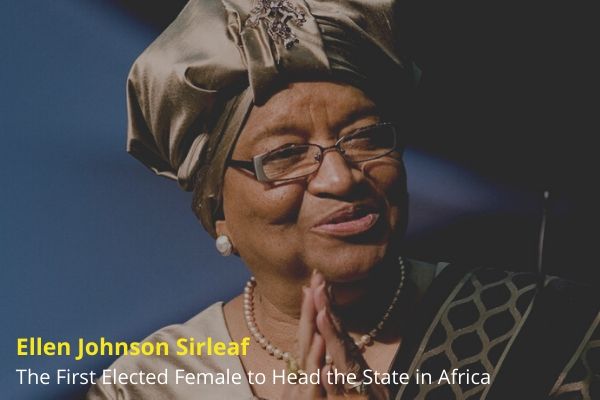 Few of the other famous graduates of Master of Public Administration programs include:
David Petraeus, Director of the CIA
Lee Hsien Loong, Prime Minister of Singapore
Felipe Calderon, President of Mexico
Ban Ki-Moon, Secretary-General of the United Nations
Transform the Public Sector with an MPA Degree
Many Master of Public Administration programs are designed to transform the public sector. The following are a few options to avail:
Handling Local Government: professionally experienced graduates can work as city managers or high-level officials inside city limits and regional governments.
Healthcare: Similar to non-profits, healthcare services deliver care and support to people who lack health insurance. Coursework comprises of methods to fundraise and cooperate with medical professionals.
Managing Non-profits: Non-profits help the public by rendering services to people and societies in need. Students taking up this specialization study in what way they can coordinate their efforts with local government bodies
Leadership in the Arts: Students can take up a career in handling public art programs like a city museum.
Public Finance: these students learn about macroeconomics and ways to examine the influence of government activities on the economy.
Students can choose from a sequence of courses or select 2–3 from the electives list, which aids in personalizing their education.
TSl-UCN's Online Master of Public Administration Program
The online master of public administration program is a two-year course. Candidates possessing a bachelor's degree from a renowned university with at least three years of public sector work experience are eligible.
The program focuses on the various public administration principles, policy-making and management, and its implementation. Candidates are enriched with the knowledge of how to deal with specific challenges that occur in the public administration domain. It also encompasses ways to develop workable solutions. The scope of our online Master of public administration course is to help address new complications in public institutions.
Why TSL-UCN?
Taksha Smartlabz (TSL) in academic partnership with University of Central Nicaragua (UCN) offers internationally recognized MPA program. The program is lucratively designed for the convenience of the students. It benefits primarily the working professionals who cannot spend much time to attend full-time programs on campus. The other advantages are:
Flexible online programs
Interactive curriculum and module-based program
A diverse network of students for broad exposure
Internationally accredited degree
Opportunity to discover the real potential as a qualified public administrator
Guidance from faculty, student members, and academic advisors
Up-to-date online resources
Nowadays, society's main concerns appear to be evolving towards social well-being and not only profits. There are more efforts undertaken today by the corporations to host social missions and to contribute towards social responsibility. Since more people are worried about social well-being, having an Master of Public Administration degree is a better fit for the public sector.
Professionals who are keen on pursuing a career in public administration can choose an MPA degree than an MBA.